"(Cancer) Patients today walk in the office and they have no idea that the..."
– Dr. Lee Newcomer (UnitedHealthGroup)
"(Oncologists have to be) "really good internists because you are giving people..."
– The American Journal of Managed Care
Tax advice for startup employees?
We've had a few questions come up in the last couple of weeks at Flatiron Health from employees on what the best practices are from a tax perspective on the RSU's or option grants they receive from our company.  A lot of this stuff can be highly confusing.  There are ISO's vs. NQSO's (each with different tax implications), 83(b)'s, options with vesting schedules,...
The startup essentials
Mail/calendar - Google Apps.  Has worked wonders for us.  At Flatiron, we pretty much all use web-based mail, and it doesn't get better than Gmail.  Also great support for things like email groups.   Scheduled emails and reply alerts - Boomerang for gmail.  Super useful tool.  Primary use is to alert me if I don't receive a response to an email I send within X days or weeks.    ...
"The biggest obstacle" to a true war against cancer, Watson wrote, may be..."
– DNA Pioneer James Watson
"Because of their levels of radioactivity, her papers from the 1890s are..."
– In reference to some of the works of Marie Curie
In healthcare, government regulation can breed...
Like most entrepreneurs, when I hear the words "government regulation" attached to a startup idea, my first reaction is negative.  Traditionally, customers buy products and services that either generate new revenue or reduce existing costs.  But in healthcare, they also buy products and services that help them meet certain government regulations.  In healthcare, government regulation...
Can the healthcare industry afford a cure for...
It's hard to think about.  The healthcare industry would be rocked if a cure for cancer was produced, and probably couldn't afford it.  Cancer is a huge problem for our country and world, but it's also a huge business.  From what I've read, it can be one of the more profitable specialities of many providers.  Estimates put it at $150B in direct expenditures...
Healthcare vs. online advertising
I was talking to a few folks today looking to get into healthcare, and a good analogy for a big trend happening in healthcare occurred to me.  In short, healthcare providers are being forced to take on more and more risk for the quality of the care they provide, and that closely mirrors what happened in online advertising with advertisers vs. publishers. Just like in advertising, in healthcare...
"Steward is also positioning itself to take advantage of a shift by insurers..."
– http://www.commonwealthmagazine.org/News-and-Features/Features/2012/Summer/001-Cerberuss-health-care-play.aspx
Recruiting tip: look at acquired companies and...
Recruiting engineers is hard.  It's one of those things that you also just have to get done if you're a technology startup.  Some of the best engineers in the world who think dynamically and work hard to make something happen work at startups.  If you're a startup, those are the kind of people you want (as opposed to 9 to 5'ers at large companies).   A good way to find...
How many co-founders is right? And other related...
A couple students starting a company recently asked me if they had too many co-founders and if their equity arrangement made sense.  When you're in college, it's not too uncommon to have a semi-large group of friends working together on the same project which sometimes leads to a formal company starting.  It could be 2-5, and I saw one recently where there were 6 classmates all coding...
Treatment by anecdote (and not data)
In my brief time in the healthcare industry, one thing I've noticed is that doctors treat by anecdote and not by data.  They make treatment decisions for the patient sitting in front of them based on something that happened to a patient they treated in the past and their perceived outcome of that treatment.  Or they make treatment decisions based on some agreed upon "best...
Don't ask me if I know any engineers you can hire
If only I had a quarter for every time I've been asked that question. Most often it comes from a first time entrepreneur who doesn't know any better yet. Engineering talent is one of the most sacred and rare resources our industry has and is often times the difference between success and failure. As such, it's not something you should ever expect to be handed, if that's...
Leaderboards and getting new users motivated
One of my biggest problems with Foursquare a bunch of other gaming-type of apps that have leaderboards or things like mayorships is that they're calculated as "all-time" stats and provide less and less opportunity for new users to compete.  That's a big problem when you need to get new folks excited and motivated to use your application.   For example, let's say you...
On to the next one...
This Friday will be my last day at Invite Media / Google.  Five years ago to the day, Zach, Scott, Michael and I started working in a apartment-turned office with no AC or internet (we used Sprint wireless internet cards for the first month) in Northern Liberties in Philadelphia.  Three years and two days later we were officially acquired by Google.   I personally never thought things would end...
"(Hank Aaron told me) 'Don't dig in against Bob Gibson, he'll..."
– Dusty Baker on Bob Gibson
How I manage my inbox
A few people have asked me recently how I manage my inbox.  For me, there are a two inboxes, primarily (1) email (which I use Gmail exclusively for, both personal and corporate) and (2) anything related to my phone (which I manage via Google Voice) such as texts, missed calls, voicemails, etc….  It's a true skill to be good at managing your inbox(es), and personally I think it is very...
Enterprise Sales: Seed your customers with the...
In enterprise sales, one of the most effective tactics I've learned is to put yourselves in the shoes of your customer and help them figure out what the right questions are to ask in an evaluation process.  This is important because your customer is probably going to issue a request-for-proposal (RFP) that tries to standardize the evaluation process, or will at least be meeting with your...
Why aren't there more traditional tech...
In my brief time as an angel investor and future healthcare IT entrepreneur, I've noticed that there just aren't that many true technology entrepreneurs in healthcare.  It's well known that healthcare is way behind in terms of technology innovation and adoption, so this is a problem.  I know for sure it's not because of a lack of market size.  Pick just about any sub-market...
"Indeed, I suspect that our collective search for villains—for someone to..."
– http://www.theatlantic.com/magazine/archive/2009/09/how-american-health-care-killed-my-father/7617/?single_page=true
It's a small world...
Some days you just can't help but think how small the world is.  I was playing golf in Bandon, Oregon a couple of weeks ago.  Caddies are required, and my caddy on the third day was a fellow named Harry.  Really nice guy, and we got along quite well.  A few holes into the round, I started to recognize Harry's accent as being from the South, and potentially Arkansas where most of my...
Should you share your startup idea with someone?
Ever so often, I get asked a question like "Should I be worried about telling people my idea?"  The question almost always comes from first-time entrepreneurs.  It's a commonly blogged about topic among entrepreneurs and VC's, but I'd like to add in my two cents.   First, I should I say I agree with about 90% of the "there's no white space anymore for new...
I want to do strategy
How many times have you heard this from a potential recruit or student looking for a job at a startup?  It's scary that people think that will work or that that's an actual job.  The other one I hear a lot is "I want to do strategic partnerships" or "I want to manage projects".  I can't tell you how much that bugs me, as it's basically saying...
Quick thoughts on picking entrepreneurs vs. ideas
All too often (and I find myself doing this too), due to the plethora of startups being created people tend to quickly dismiss many of them solely based on the current idea without even paying consideration to the entrepreneur or where it could go.  The conversation often goes like this, with the entrepreneur or referring person saying "Hey, interested in looking at this startup, they do...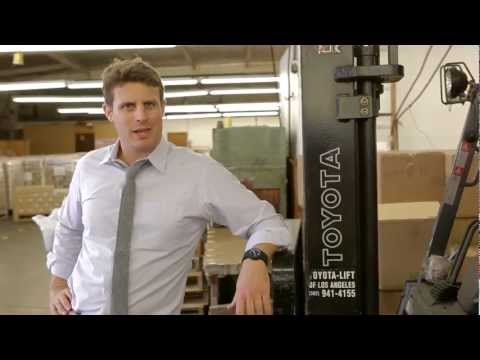 Entrepreneur accountability in angel-dominated...
Over the last 18 months, I've made 19 angel investments in startups (and hope to do more) and have seen plenty more go down like most angel investors.  One of the things I'm seeing more and more of lately is startups raising entire rounds from either (a) a group of angel investors and/or (b) relatively uninvolved VC's "planting seeds" by throwing in a little bit of...
"…We need to separate out those who benefit from a drug and those who..."
– http://www.nytimes.com/2012/03/07/opinion/pay-only-for-drugs-that-help-you.html?_r=2&src=tp
"While victims of Mr. Madoff's fraud, like most Ponzi victims, condemned their..."
– http://www.nytimes.com/2012/02/26/business/in-amish-country-accusations-of-a-ponzi-scheme.html?pagewanted=all
There are two ways to increase ROI
In advertising, ROI is everything.  If the marketer doesn't get some sort of positive ROI on his advertising expenditures, he won't (or shouldn't) run said advertising.  A whole side discussion can be had around how you define "return" to a marketer, which can range from very measurable "direct sales generated" to softer stuff such as purchase intent,...
"Like technical debt, management debt is incurred when you make an expedient,..."
– http://bhorowitz.com/2012/01/19/management-debt/
Build partners
In startups, I'm a big fan of "you don't know most of what you don't know."  This essentially translates into you don't know anything when you're just getting started, which many entrepreneurs can relate to.  Looking back at Invite, it is utterly amazing at how little we knew about the ad industry, how to build a company, how to run an engineering team,...
New Way to Pay Doctors
UnitedHealth, Nation's Largest Insurer, Is Latest to Announce Fee Overhaul This is really big, if they actually go through with it and roll it out in a big way.  In my opinion, one of the biggest structural problems with our healthcare system is that the incentives are all screwed up.  As a result, and as Jon Stewart smartly said, it's one of the few systems where literally every side...
Ideation
I've pretty much decided in my head that no one, except for a few people, have that lightbulb in their head that goes off from time to time with genius, entirely unthought of ideas for new businesses or inventions.  It's cliche at this point, but the concept of "there's no more white space, it's all about execution" comes to mind.  In my experience, both in...
"The business model has worked to attract young aspiring entrepreneurs who were..."
– http://eu.techcrunch.com/2011/12/15/rocket-misfires-%E2%80%94-samwers-lose-key-people-ahead-of-huge-fund-raising-to-clone-globally/
betashop: Knock-Offs Are Bad Design →
betashop: Here at Fab.com we're all about good design. Authenticity is part of our soul. We guarantee that every product we sell is authentic and that we are authorized to sell it. We offer our own unique graphic designs on website. Everything is home grown and original. That's what good design is all…
How to get started
If you want to start your own tech company but don't know how to get started, the best advice I can give is to go work for one.  The earlier stage the better too.  Even if it's just a summer internship, the experience you get from observing how things work (and don't), doing whatever it takes to get something done, and learning by osmosis is a great starting point.  You'll...
Talk to Adaptly: Introducing Adaptly Momentum:... →
adaptly: Social network advertising is like no other digital channel that we've ever seen before. Each social network is a platform on its own with a completely unique, non-standard ad experience. Standard ad banners are nowhere to be seen; instead, each platform has embraced integrated…
"By its own count, Wal-Mart has 460 terabytes of data stored on Teradata..."
– http://www.nytimes.com/2004/11/14/business/yourmoney/14wal.html?_r=1
Adzerk Team Blog: DevOps at Adzerk →
adzerk: "A system of local optimums is not an optimum system at all." - Dr. E. Goldratt DevOps, the mutant offspring of software development and the subsequent operations to keep that software functioning, is typically an abberaration for most organizations. Most engineering groups create a cultural…
"There are two times in my life the hair on my arms has stood up: The first time..."
– http://en.wikipedia.org/wiki/Sandy_Koufax
Startup advice: define who your customers/users...
In a B2C startup, you're going to have users/consumers using your service.  In a B2B startup, you'll be selling your service/product to businesses.  In each case, it's important to put in the time upfront to define who your customer/user is and revise it over time.  For one, your customers will define what your product evolves into over time, based on their feedback and requests....
Startup sales strategy
If you're starting a company, you're going to have to sell your product/service to potential customers (at least if you plan on making any money).  This especially applies to enterprise software companies or B2B companies in general, as you're selling to someone who's job may ultimately be on the line for the "who we're going with" decision (related post:...
Thoughts on building startup technology
About 3-4 times a week I get the privilege of talking with soon-to-be or first time entrepreneurs, most of them still in school.  It's a great thing to see and support, as I agree with others that many of the great new companies are founded by younger folks.  As I've written about before, it's not surprising given that starting an innovative new company often requires fresh...
Thoughts on best ways to manage a VC round
We spent too much time raising money at Invite.  Raising money when running a startup is extremely distracting, because every minute you're fundraising you're not working on your product.  Sometimes I like to think about what else we could have done at Invite if we didn't spend probably a third of our company's lifespan fundraising, either full-time or part-time. However,...
"Most of us young kids who play [online poker] at nosebleed stakes don't really..."
– http://www.nytimes.com/2011/03/27/magazine/mag-27Poker-t.html?pagewanted=3&_r=1
SOTD: R.L. Burnside - Someday Baby (feat. Lyrics... →
Don't assume people are smart
I learned this one from my co-founder Zach.  It may be a controversial/touchy post.  We were walking out of a meeting one time and he goes "Wow, that person was actually smart."  I didn't realize until someone had pointed it out, but he had grown by default to assume someone wasn't smart.  His approach isn't meant to be rude or arrogant, it is (in my opinion) a very...